EVENT ADVISORY FOR EXCELLENCE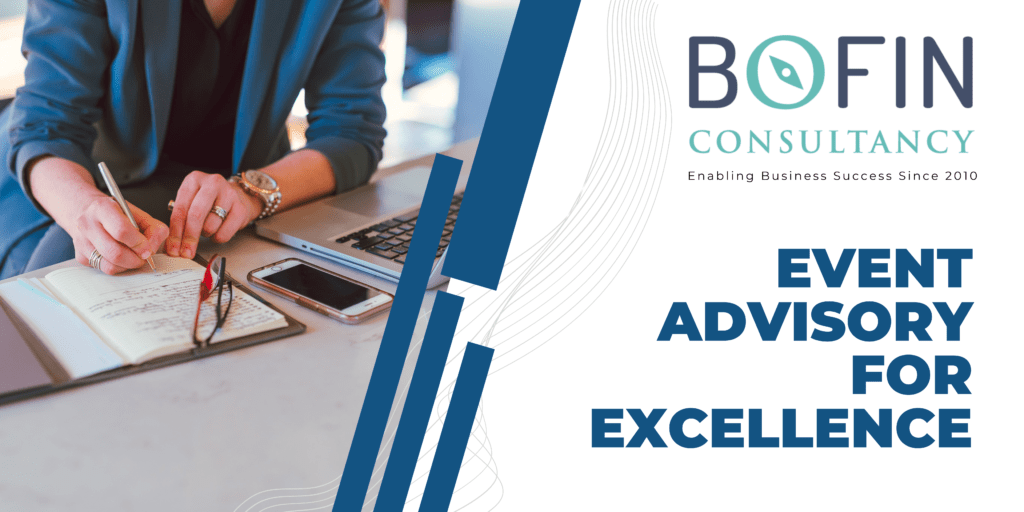 EVENT ADVISORY & CONSULTANCY
The event advisory and consultancy service provided by Bofin Consultancy is specifically designed to support dedicated professionals including event managers and those who wish to execute event excellence with success.
The Bofin Consultancy team bring with them a culmination of 25 years of successful event management experience across corporate, tourism, the arts and national event initiatives including Special Olympics Ireland, St.Patrick's Day Festival, CARI Foundation, National fundraisers, and business conferences among other events.
The focus of this event advisory and consultancy service is to provide access to an event expert who can guide, support and advise the event manager, management committee, corporate or other body from initial stage to successful completion.
The following event types can be supported and advised upon::
Corporate initiatives
Regional/national/international event concepts
Sectors:Corporate/Media/Sports/Agri/Tourism/registered charity/the arts/historic & cultural.
The event advisory service includes and is not limited to the following:
Event plan & structure that will work
Qualified objective sound advice that will support the aim and initiative
Funding to support
Operations overview and guidance
Sponsorship & event financing
Media & PR resourcing
Event ethics & protocol
Templates and support resources
"Thank you to Mags Boland for  her excellent work and dedication above and beyond 
the call of duty and outstanding contribution to the success of the 
Cork St. Patrick's Day Festival 2004 and 2005. " 
JCI President 
Schedule your free
Business Growth Consult

appointment today.
Address:
Crest Haven House
Ballyvalloo Upper
Blackwater
Enniscorthy
Co. Wexford
Y21 A3H1